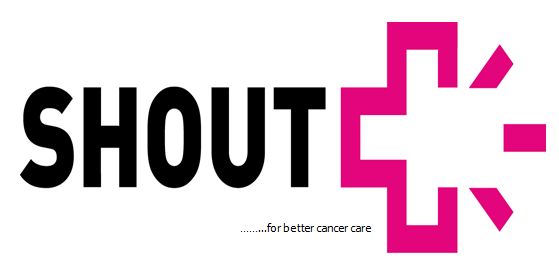 SHOUT was firstly established in 2003 with the aim of improving the provision of Cancer Care for patients within the local region.
SHOUT is dedicated to supporting cancer patients and their families through their cancer journey, by:
Supplementing existing services for patients in the North West Region.
Financial Support to patients and their Families.
Cancer Related Research
Over the years SHOUT has received much support from patients, families and friends of patients many of whom donated proceeds from personal events such as anniversaries, celebrations etc.  Oncology Staff Members, local business, pharmaceutical industry and many others also provided much needed support.
To date SHOUT has achieved much both in funding much needed equipment, as well as providing funding to individual patients in their fight against cancer.
Some of the achievements to date through SHOUT include:-
Funding of dedicated hostel facilities for local patients and their families attending Radiotherapy in University Hospital Galway- avoiding the need to travel or to pay for overnight accommodation in Galway.
Funding state of the art equipment for cancer treatments such as cold cap machine and other equipment within the Oncology Unit.
Funding complimentary therapies for cancer patients such as reflexology.
Psychology support for patients undergoing cancer treatment.
Providing funds towards the upgrade and transfer of the Oncology/ Haematology inpatient ward in Sligo University Hospital
Ongoing financial support to the Sligo Cancer Support Centre for all their valuable work in supporting patients and their families.
Payment of hairdresser for patients undergoing cancer treatment within the Oncology/Haematology Ward.
Transforming part of the inpatient ward from a clinical area into a warm comfortable area in which patients and relatives can relax and spend time together.
State of the art entertainment System in the Day Oncology Ward and the Oncology /Haematology Ward.
Now much of the focus of SHOUT is providing financial support for individual cancer patients who are encountering hardship during their cancer treatment.  This has become very much more of a focus for SHOUT in the current financial climate and one that is crucial to making the cancer a little easier.  The SHOUT Committee are eternally grateful for your hard work and ongoing support.
If you have any queries in relation to SHOUT or would like to organise an event to raise funds for SHOUT / donate to SHOUT or staff in the Oncology Unit, please visit the website below.